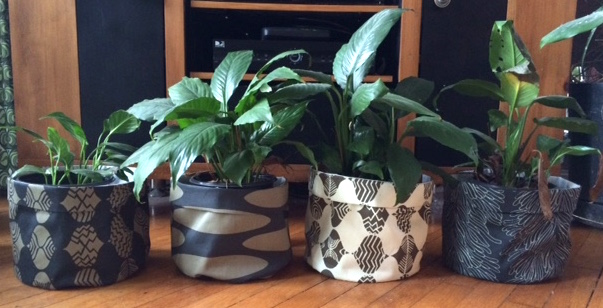 We have a lot of plants in our house and I wanted to make the generic looking pots a little more appealing. I used these 4 coordinating home decor fabrics by Parson Gray for my project. Another great choice would be a laminated fabric, especially if you are going to use the pots outside. Check out the home decor section of our web site to find the perfect fabric to match your home!
You will need for this project:
Fashion Fabric... I used Home Decor weight so that they would stand up better. If you use a lighter weight fabric, I would recommend using an interfacing to give it a little more body.
Liner... I used a shower curtain liner so that it would be waterproof.
Scissors
Tape Measure
Thread
Sewing Machine
STEP #1
The first step is to figure out the dimensions. Measure the diameter of the pot (be sure to measure the widest diameter... either the top of the pot or the plastic drip tray if you use them).
STEP #2
CUT THE BOTTOM CIRCLE: Take the diameter measurement and add 1" for your seam allowance (1/2"). (ie. for a 10" pot, the circle would be 11"). Cut one of the fashion fabric and one of the liner.
STEP #3
CUT THE FABRIC FOR THE TOP:
For the width: Take the diameter of the circle that you cut (ie. 11") and multiply by Pi (3.14159) to get the width of the fabric you would need (34 1/2" for an 11" circle). This will be the same for the fashion fabric & the liner.
For the liner height: Measure the pot height and add 1" (for 1/2" seam allowances).
For the fashion fabric height: Measure the pot height and add 5" (for 1/2" seam allowances & 2" turn down).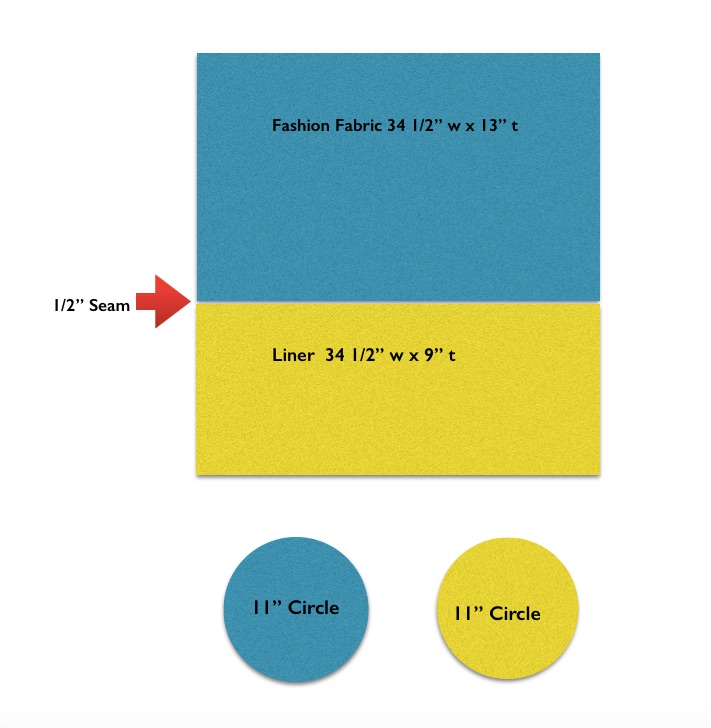 Step #4
Place right sides of fashion fabric & liner together. Sew 1/2" seam along the width of the fabric.
Step #5
Fold right sides together along the length. Sew 1/2" seam to form a tube.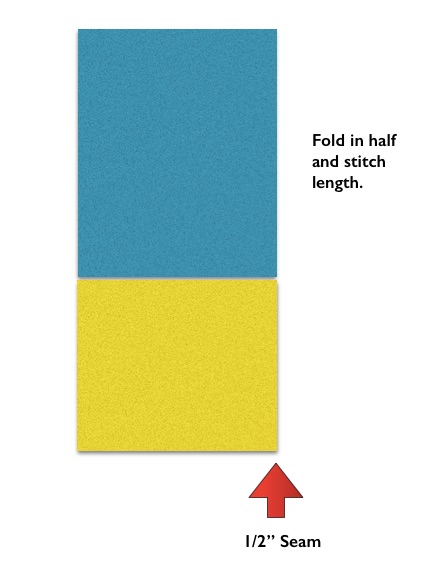 STEP #6
Turn the liner side of the tube inside so that right sides are showing and line up raw edges. Turn tube so that liner is on the outside. Place circles on top of each other, wrong sides together. Sew circle to bottom of tube.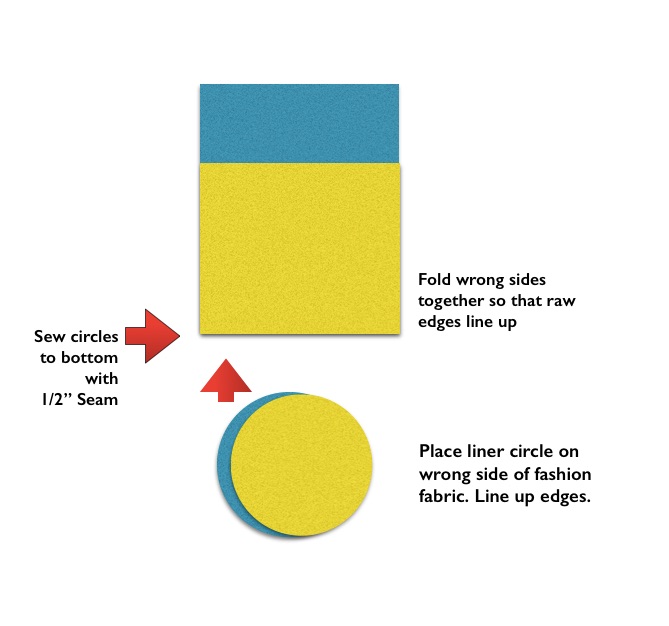 STEP #7
Turn so that fashion fabric is facing out and press top edge. Be careful not to touch the liner with the iron if you are using a shower curtain as a liner.... it melts!
Then turn down the top edge of the fashion fabric to the seam with the liner. DONE!